Thoroughbred Gelding, Age: 8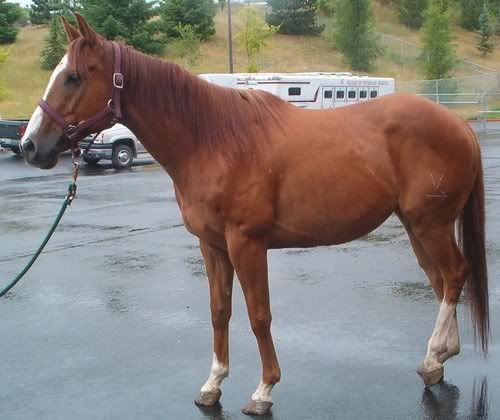 Vet Report:
Veterinarian: Kevin Snekvik, Senior Pathologist
Washington Animal Disease Diagnostic Laboratory
Clinical: Mild to moderate tendon enlargement, deep digital flexor tendons, superficial digital flexor tendons, and suspensory ligaments
Videos: (best viewed with high speed connections)
Photos: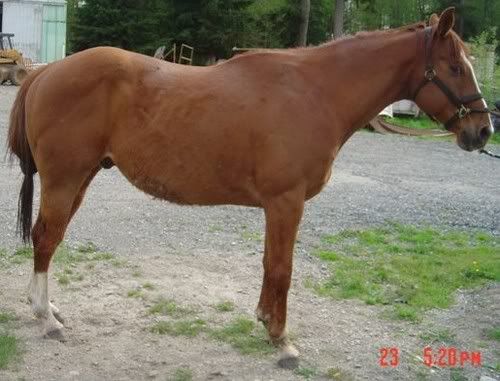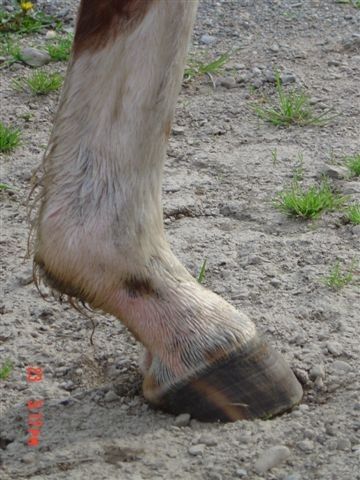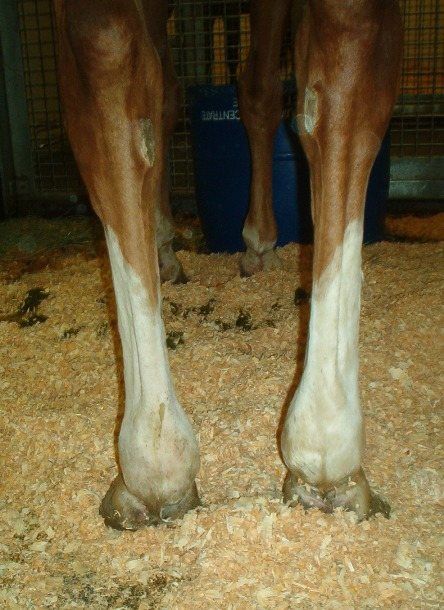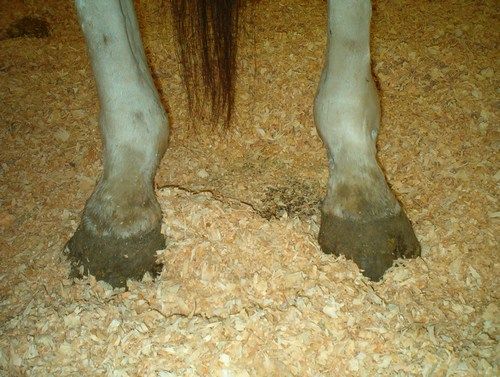 Ultrasound photos: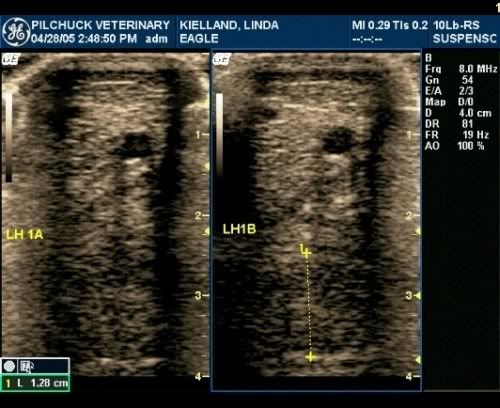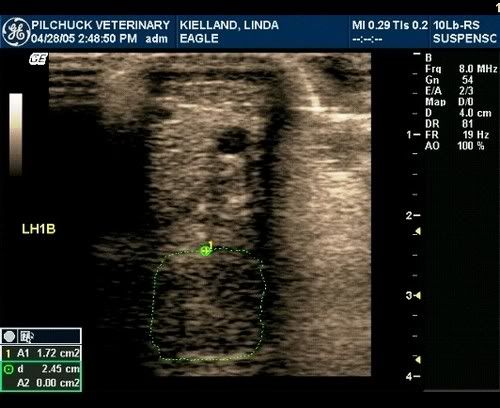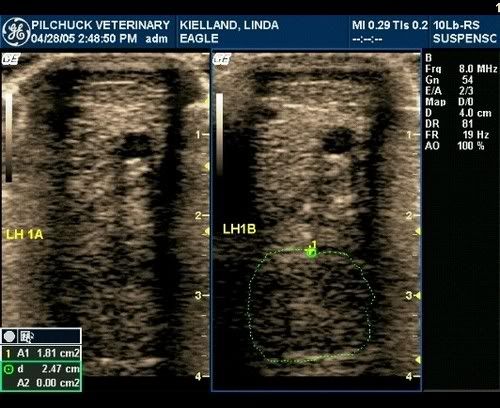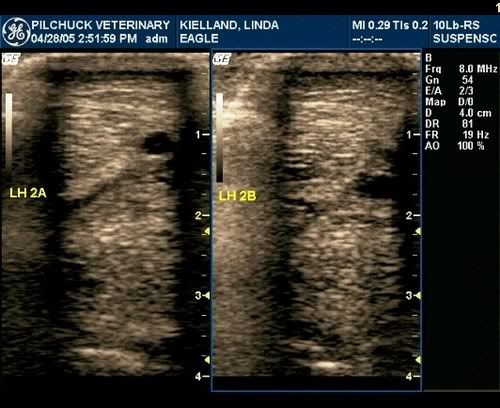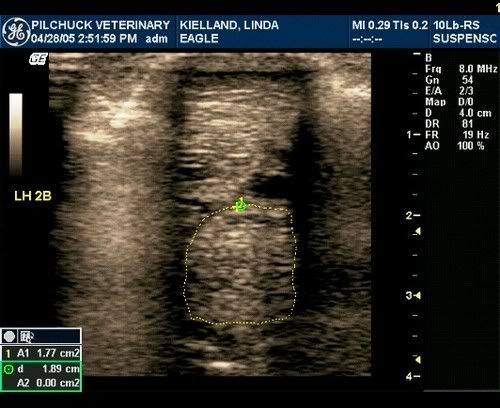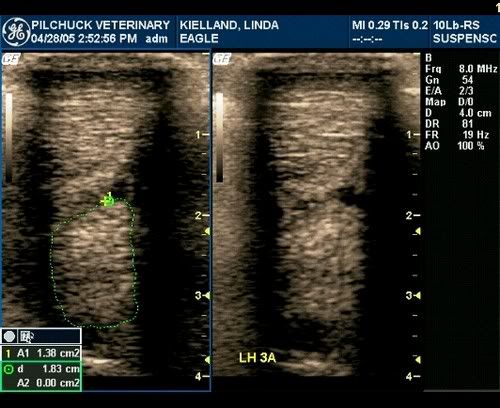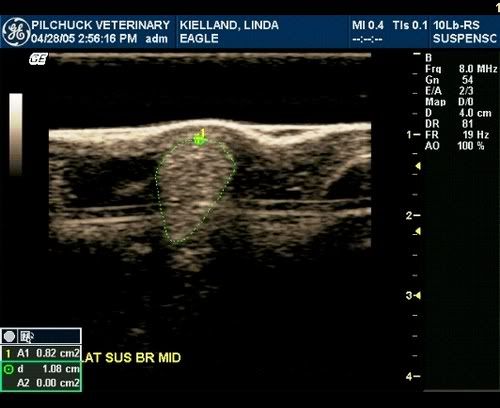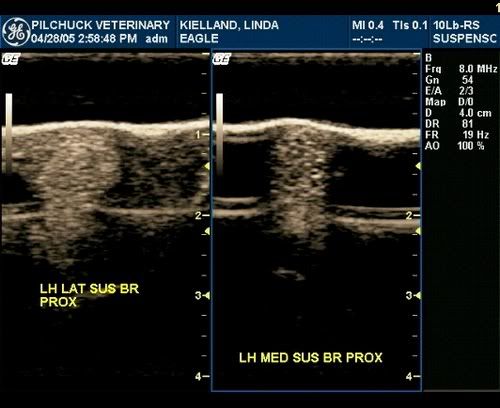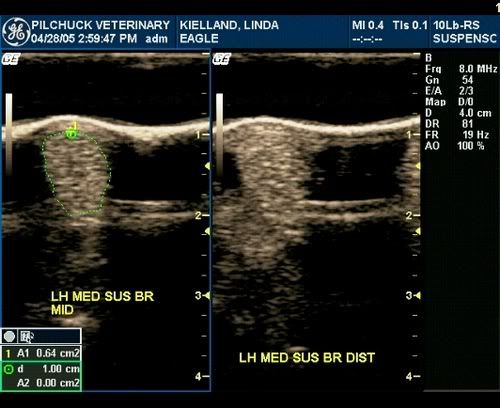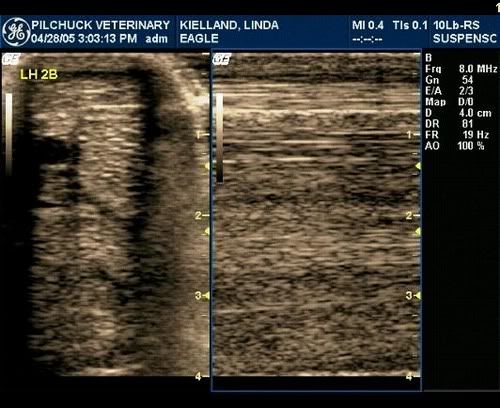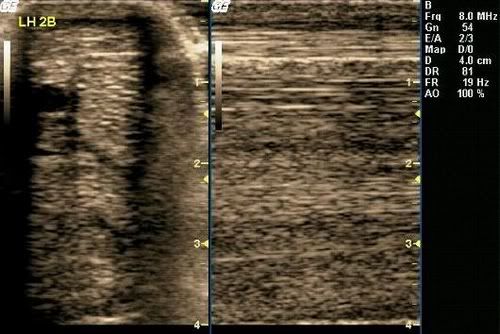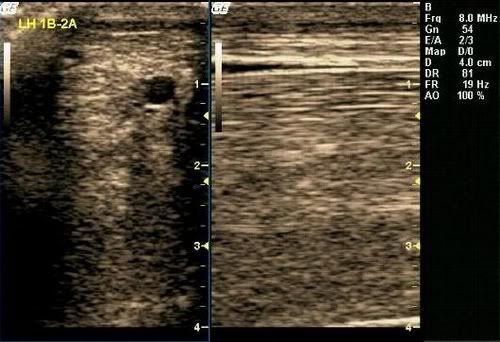 Necropsy photos: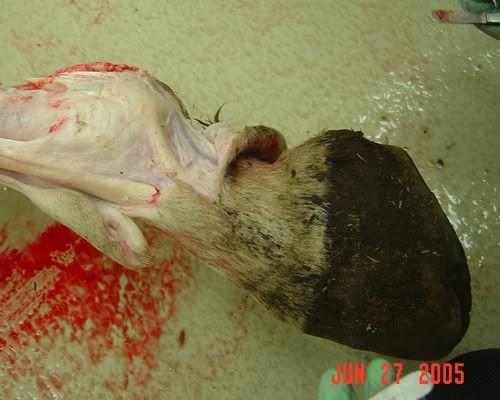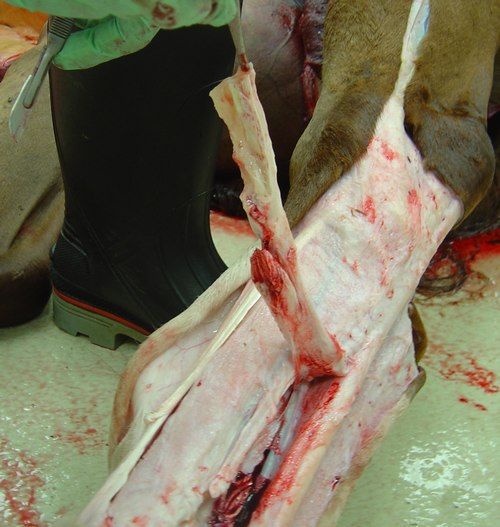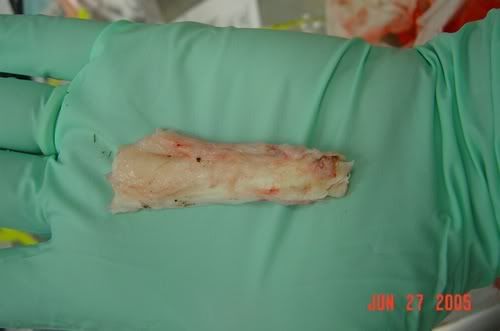 Necropsy report:
Pathological findings and opinion: Moderately affected. DSLD/ESPA in the tendons and ligaments of all four legs along with nuchal ligament and aorta.
Pathologist
: Jaroslava Halper, MD, PhD
==================
Owner Notes
:
Eagle, a thoroughbred gelding, gave his life to DSLD/ESPA research in June 2005. He was purchased at an auction and thought to be a Quarter Horse needing a trim.
When given his papers after the sale, I discovered Eagle was a Jockey Club registered TB and had the famous ancestors of Bold Ruler (sire of Secretariat), Native Dancer, War Admiral, Man 'O War, Swing On (dam of Seabiscuit) in his pedigree.
Noticing his dropped rear pasterns, I had him checked by ultrasound and he came back with a positive reading for DSLD/ESPA using Dr Mero's Diagnostic Protocol.

Eagle was then sent to Washington State University and donated to research. Various tissues/organs went to U of GA, U of KY. Tissue diagnosis was done by Dr Halper and confirmed DSLD/ESPA.